Since I've been juicing, I've found it is good to have an apron. It is fickly hard to find one. So I was pleased to find Tipnut, has links to almost 100 free apron patterns!! From plain and manly to ruffles!
From CluckCluckSew, her Strip and Flip Baby Quilt, great to use up some scraps of fabric or just buy some random colors that you like!
Congrats Lynn from ColorJoy for getting into Knitty, Check out her lovely fun socks! She is a wiz at combining color into patterns! Visit her blog for more cool patterned colorful fun!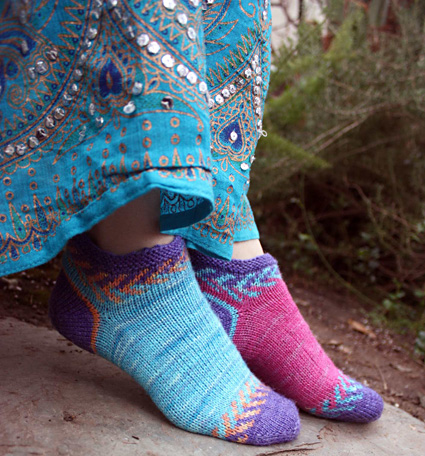 Try some Needle Felting with this classic looking blanket! Thanks to A Beautiful Mess!
Get Crafty!